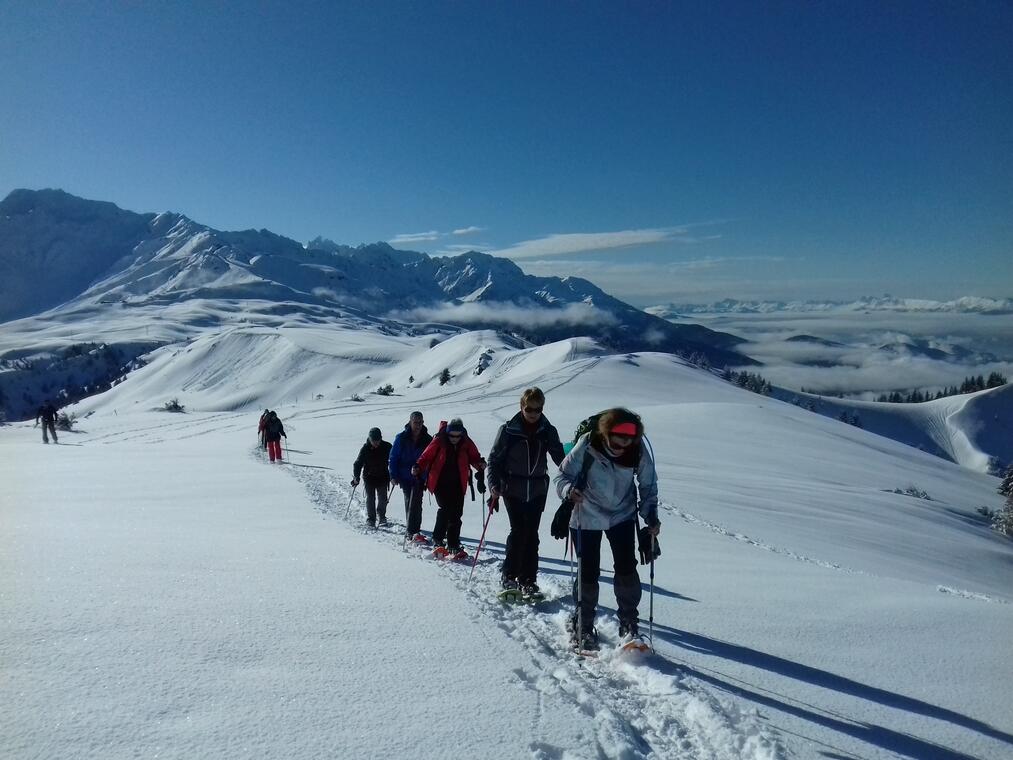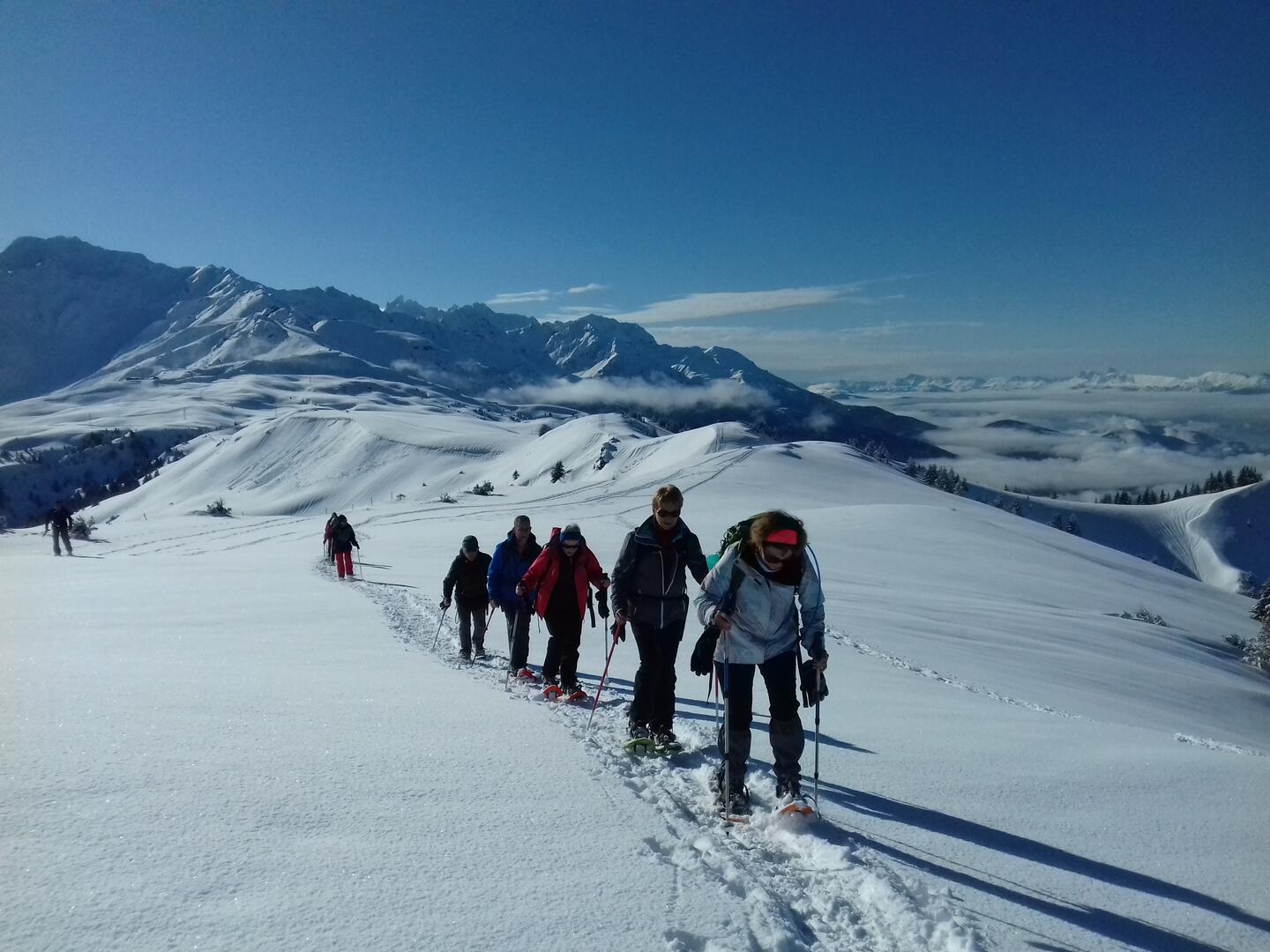 Snowshoeing in the resort Le Collet with Belledonne Evasion
in Le Collet
Belledone Evasion proposes mountain activities year round but Winter is the time for snowshoeing, time to leave your own tracks in fresh powdery snow. The guide will take you on a tour and will tell you everything you need to know about the secrets of the mountain life.
Rates

Group tours (snowshoes included)
half a day 18€
Day 30€
night tours 15€
Family rates: please contact the guide
You may have to add 5€ to the price when your tour includes taking a chairlift.
Openings

From

December 18, 2021

until

April 3, 2022

* Sur réservation auprès du prestataire

* Subject to favorable weather Subject to snow conditions